Read about the quilt created using the first Nollie + Bean quilt kit!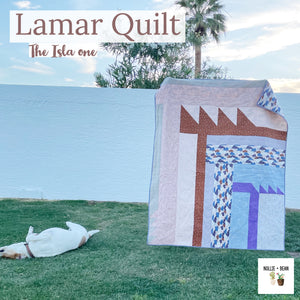 So, when you know a little girl who loves browns, pinks and purples and a fabric line comes out with her name in a brown, pink and purple palette what do you do? Yep, you make her a quilt!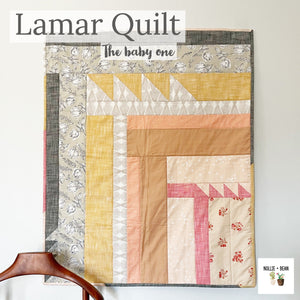 This Lamar Quilt was the first one I made when testing out the pattern!  I challenged myself to only pull from my fabric stash - something I don't usually do - and I love the results!